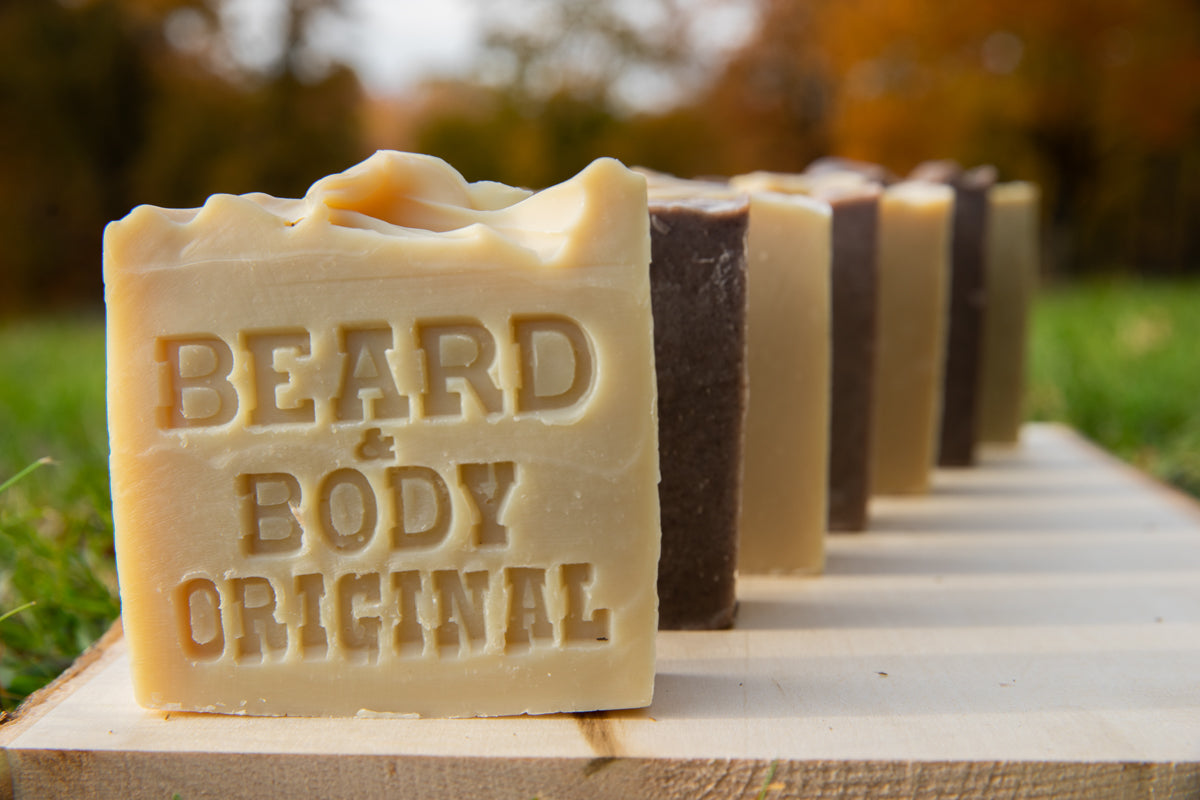 100% ORGANIC, HANDMADE SOAPS
Introducing our line of 7 distinct premium beard & body soaps. Handcrafted to nourish your beard and your body.
SOAPS
THE MOST TRUSTED BRAND FOR BEARDS IN THE WORLD.
Our all natural and organic recipes help condition, maintain, and control growing beards. We use absolutely ​no ​synthetic ​​chemicals, no artificial preservatives, no imitation fragrances or colorants in any of our products. All oils, waxes, and butters used are natural or organic.  We only use 100% recyclable glass or aluminum tins for our products and avoid plastic containerization. Made in the U.S.A. by hand for an honest wage.
HONEST AMISH GEAR
Honest Amish isn't just for your beard! Click the button to check out our latest apparel.
APPAREL
"Remarkable!"

"And I mean that literally. Never have I had so many compliments on my beard as I have since I've been using Honest Amish beard balm and oil. It has never been softer, or more manageable. And the customer service is above and beyond exemplary. Truly the best beard care company on the market."

"Fantastic solution for frizz and itch."

"Before, I had hairs that would stick out in random directions no matter what wash or dry or comb methods I used, but this smoothed the whole thing out. If I washed often enough to not have a dirty beard, my face would get dry and itchy, and this fixed that on day one of use. I love this stuff, and I've recommended it to a few people who had similar issues with their facial hair."
HONEST AMISH: 2022 NATIONAL BEARD & MOUSTACHE CHAMPIONSHIP